AGE OF BRONZE, the continuing graphic novel series by Eisner Award-winning cartoonist Eric Shanower, presents the complete story of the world-famous War at Troy, freshly retold for the 21st century. All the drama of the ancient and thrilling tradition unfolds before your eyes, with all the familiar people and events of the Trojan War.

Age of Bronze is first serialized in individual digital issues of the comic book series. The story is then collected into volumes as graphic novels. The first several of seven projected parts are available now. Volume one is titled A THOUSAND SHIPS. Volume two is titled SACRIFICE. Volume three is titled BETRAYAL, and the first two parts of BETRAYAL are available as BETRAYAL PART ONE and BETRAYAL PART TWO.


Click here to read a 22-page high resolution excerpt from SACRIFICE (Age of Bronze, vol. 2). This is a large PDF file viewable with Adobe Acrobat.

Primary sources for Age of Bronze's version of the Trojan War story begin with Homer's Iliad,include major and minor works from classical Greece and Rome, many Medieval European sources, and continue through Shakespeare's Troilus and Cressida and beyond. The art of Age of Bronze draws upon the archaeological excavations of the places where the story took place: Mycenae, Knossos, and Pylos, among others, and especially Troy itself.

While everything in Age of Bronze is based on existing sources, whether mythological or archaeological, the final product is a version for the 21st century. All the comedy, all the tragedy, all the wide canvas of human drama of the Trojan War unfolds within the pages of Age of Bronze. Come along for the ride!



Web interviews with Eric Shanower
can be found at:
Anient Rome Refocused (audio)
Comic Book Resources (text)
Archaeology Magazine extended interview (text)
World Famous Comics interview (text)
Sequential Tart interview (text)
Theater of Ideas (text) an interview
about Oz illustration


Subscribe to the Age of Bronze Online Newsletter

Join our Mailing List and receive product and site updates.
Click here
to send an E-Mail with the subject line "Subscribe."
You will receive an occasional e-mail newsletter announcing new Age of Bronze releases and site updates.

We do not share our address lists with anyone!
We care about your personal security!
Please read our Privacy Statement


Recommended Graphic Novels
A list for teachers and librarians.




Behold! The Walls of Windy Ilios: A Cartoonist's Adventures in Troy
Eric Shanower's photo-illustrated report on a visit to Troy
Part One | Part Two | Part Three | Part Four


Note to Age of Bronze comic book Subscribers:
Remember to send in your new mailing address when you move! Just click the Contact Eric Shanower link at the foot of the page.
If you've failed to receive subscription issues you've expected, click here to see if you're on the list of "address unknown" subscribers.



ERIC SHANOWER
Winner of the 2003 Will Eisner Comics Industry Award
Best Writer/Artist


For more work by Eric Shanower, visit our other websites:
Hungry Tiger Press.com and Eric Shanower.com.


Click here for
Current News
on the
Age of Bronze blog
Click here for all UPCOMING APPEARANCES
Click covers to buy in store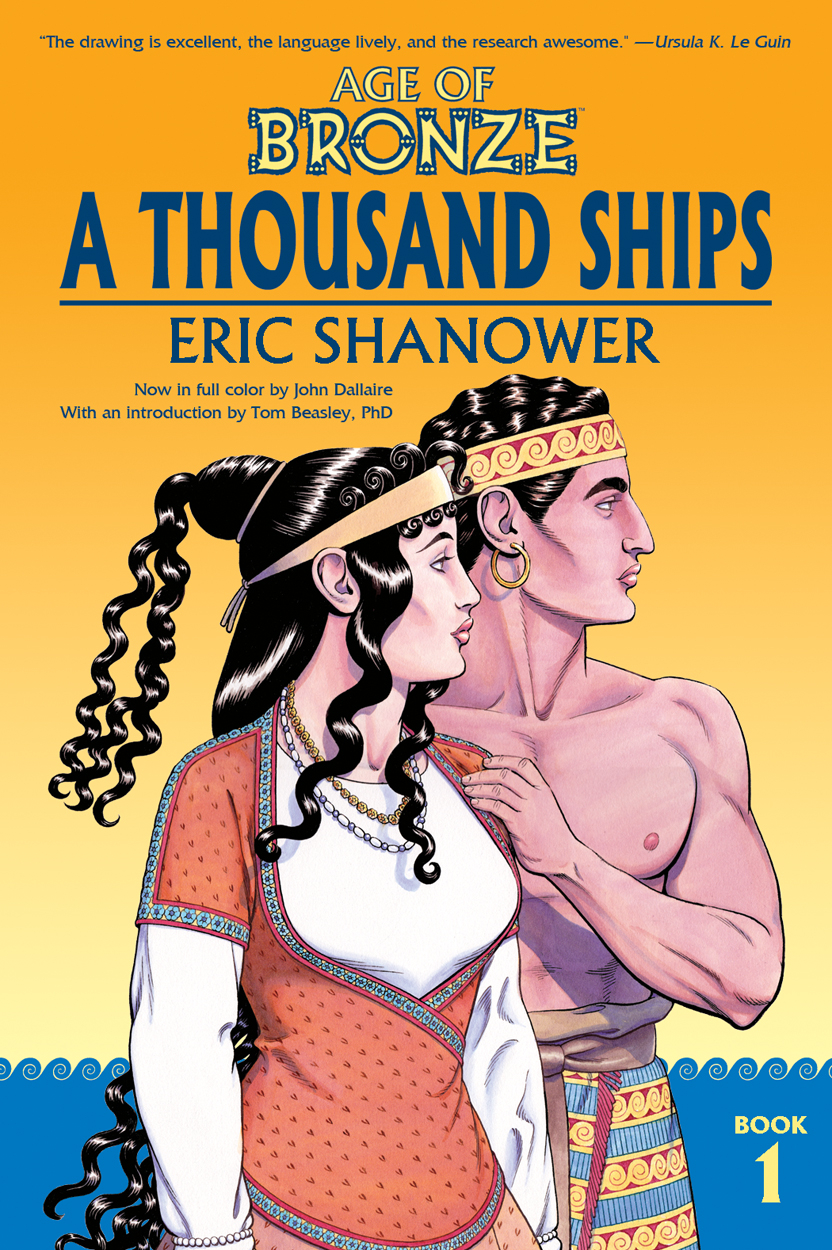 A THOUSAND SHIPS
Age of Bronze, book 1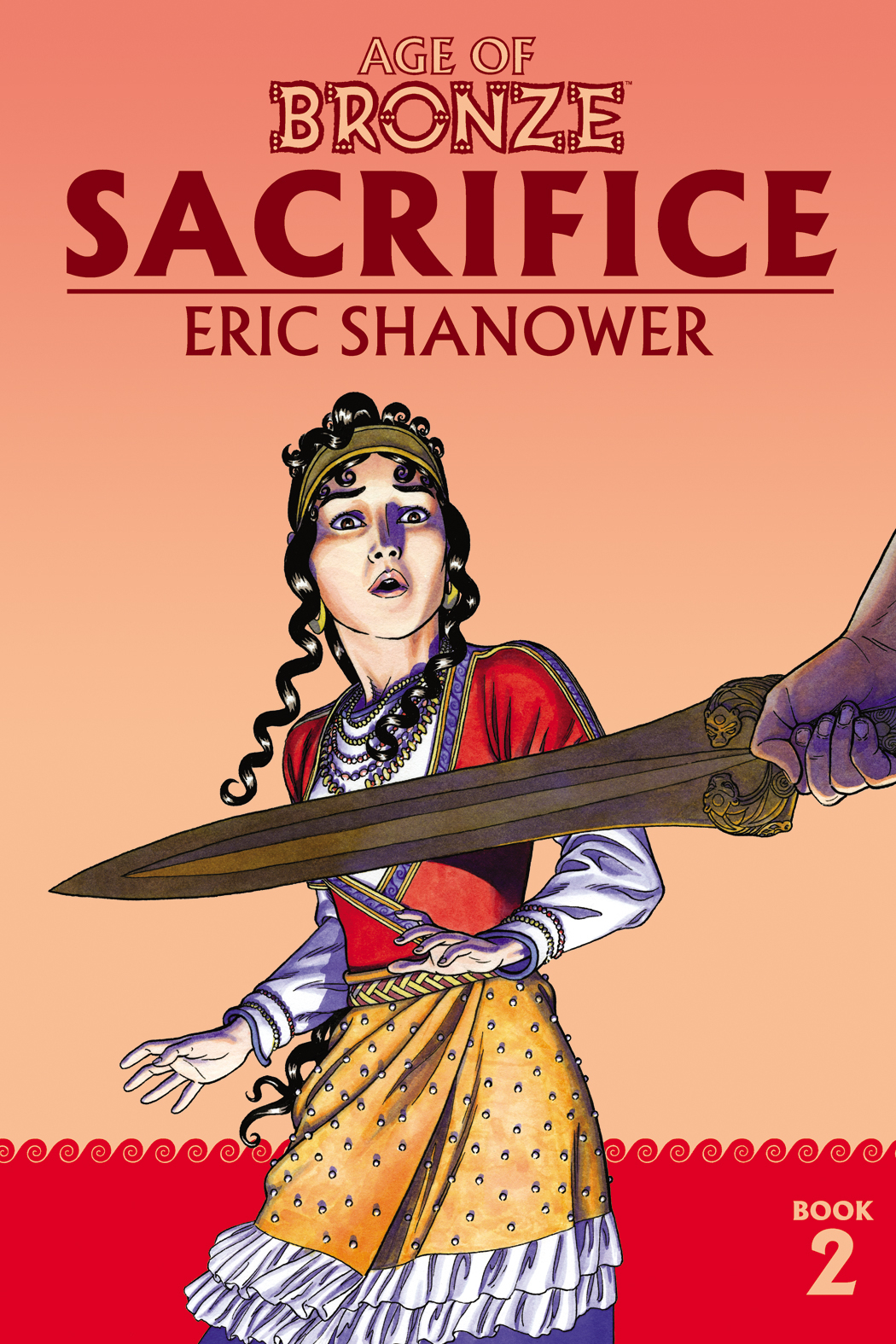 SACRIFICE
Age of Bronze, book 2
BETRAYAL PART ONE
Age of Bronze, book 3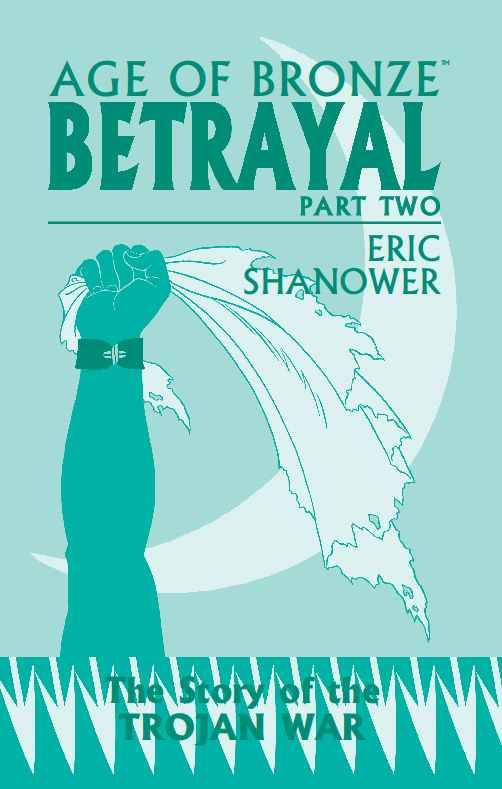 BETRAYAL PART TWO




Age of Bronze, volume 3B







WHAT THEY'RE SAYING ABOUT AGE OF BRONZE



Wow! Celebrated author Ursula LeGuin likes Age of Bronze! You want proof? Click here and scroll to the bottom.

"History never read so good."
--Entertainment Weekly

"Besides being beautifully drawn and intelligently, even intellectually, composed, it is archaeologically accurate--by those qualities it's better than any film I've ever seen on Bronze Age Greece. . . ."
-- Archaeology

". . . the story also has many amazing scenes for an artist . . . and Shanower makes the most of them."
--Publishers Weekly

". . . a feast for those new to Homeric tradition and modern archaeology as well as those who simply love mythology. . . . Shading, texture, and Shanower's use of a single image across several panels give depth to the black-and-white cartoon artwork that carries the story."
--Booklist

"Shanower may not create the poetry of The Iliad but he tells a story in a straightforward, clean manner that will keep you reading through one sitting."
--Andrew D. Arnold, Time.com

More...



NEWS ARCHIVES